Led Upgardes
Almost any existing lighting point can be upgraded to LED lighting. The most common upgrade is from the old halogen Downlights to new LED Downlights. Old Halogen Downlights pose a large risk to the home and the tenants as they cause extreme amounts of heat and have been known to cause fires in many homes around the world.
Hypower Electrical can provide a free quotation to upgrade these lights with a variety of different styles to suit any application. Lighting energy bills can be reduced by up to 80%.
Oven Repairs + Installations

At Hypower Electrical we repair faulty ovens, electric cook-tops and upright electric ovens/stoves. If the appliance is beyond repair, we are more than happy to to provide a quote to replace the appliance.

Home Alarm Systems

Hypower has installed hundreds of alarm systems for households around Melbourne. We know that security is so important in keeping your family safe. Let us tailor make an alarm system that suits your needs. Call us for an obligation free quote.

Data/Phone Installations & Repairs

If you are looking for the installation of a new phone point or new data points in your residential home for your Wi-Fi, security system or Foxtel we here at Hypower Electrical can provide the communication wiring you need.

Home CCTV Surveillance Systems

If you are looking to protect your home and have peace of mind knowing that at any moment you can check on the status of your home, don't look any further than the electricians at Hypower. We can tailor make a CCTV system to suit your individual home. Please get in contact for an obligation free quote.
Switchboard Upgrades
If your home has an old porcelain fuse board or a circuit breaker board without safety switches (Residual current devices) then an electrician is needed. This can cause serious injury and electric shock or can potentially be fatal. Contact Hypower to get a free quote to make your house safe!
Design And Installation
If additional lights and power points is what you need, then Hypower can help. We can design the lighting and power points to suit your every need. Some of these include:
Outdoor lighting
Strip lighting
Kitchen lighting
Feature lighting
Redesign of house lighting
Wall lighting
Garden lighting
General power points
LED lighting
Rewiring
If your home was built before the 1960's then there is a high chance that your home has old rubber cabling or cotton sheath cabling. This needs to be changed as over time this breaks down and can be dangerous to not only your home and to the people living inside your home. There is a big chance that there is no earthing to the power and lights which can also be dangerous.
Some of the key indicators for when your homes electrical system needs a re-wire are:
Lights dimming at night
Metal conduit
Outdated fuse box
Cotton sheath cables
Round pin plugs
Black outer rubber cables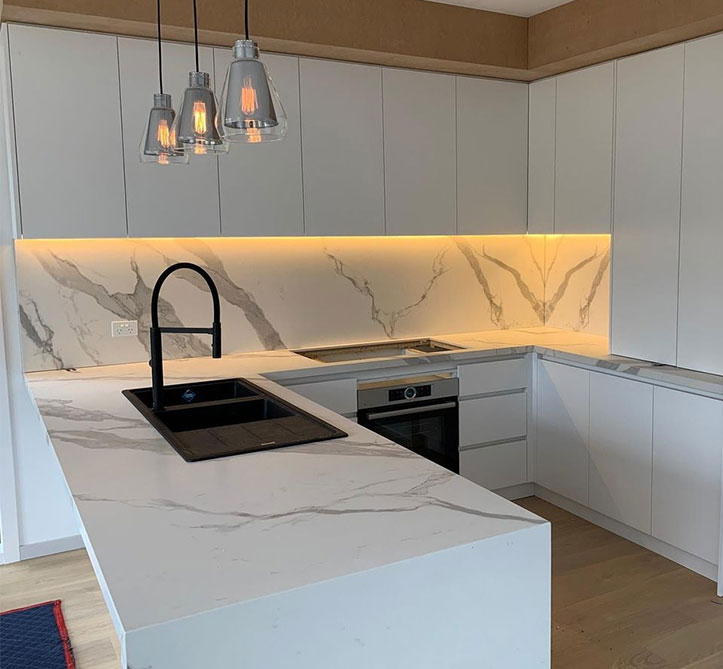 Smoke detectors save thousands of lives each year and in our eyes are one of the most crucial safety mechanisms in a home. Changing the batteries in these units can be easy to forget and tiresome, Hypower Electrical can install hardwired 240 Volt smoke detectors in the relevant positions to meet the electrical building standards, leaving the customer not having to replace them for the life of the smoke detector.
If you are unsure and would like Hypower to come out and perform a smoke detector safety test, we are more than happy to make a time to do so.